"Learn How To Master The Art Of Hypnosis And Hypnotherapy And Change People's Lives For The Better"
Imagine how you can help so many others to develop themselves…
Despite some Stage Hypnotists intentions, Hypnosis is actually a natural state of consciousness that we enter into and out of many times each day. There is no magical skill behind the ability to go into Hypnosis, other than the skill of letting go.
Hypnosis Works – So Now I Want To Learn Hypnosis And Hypnotherapy
When someone finds out that hypnosis works in order to be a highly productive tool and that it can be used to change the way people actually perceive life, they often become interested in either learning self-hypnosis or learning how to be a hypnotist. There are a number of ways to learn hypnosis, it can be self-taught, work with a current hypnotist on a mentor basis, or one may enroll in sessions using classroom programs and thus attend a respected, fully licensed hypnotherapy school. There are very many wonderful learning institutions that can teach excellent hypnosis methods.
What exactly is it
Hypnosis is a method used in order to remove all negative thought, and supplant them with positive thoughts. Hypnosis can be a expansive and highly complex subject matter to handle or it could be as simple as meditation and self-reflection. Unless you are going to learn hypnotism directly from a practicing hypnotist, you are probably best to look through the Internet to benefit from a learning institution. Or you may even wish to take an online course in hypnosis. It truly depends on what you intend to do with your newly found vocation.
What will I learn in hypnosis classes
Because hypnosis taught in a classroom is more structured, they can delve deeper in a more sophisticated and deeper level. Lectures are a more practical way to learn, and generally offer a practicum as well, which is a supervised practical application. Hypnosis for such students usually turns out to be a life-changing event, and a basis for overwhelming their life strategy. Thus they prefer to have a teacher-student setting. Ordinarily such teachers are actual hypnotherapists who like to share their expertise in the art of hypnosis. When learned in a school that specializes in teaching such things as hypnosis, the student may find though that the depth of study becomes highly technical, but on the other hand many students relish that and learn all they can using that method.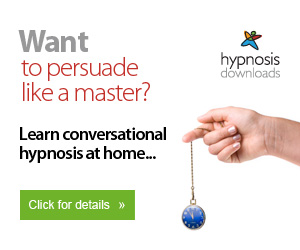 What more specifically will I learn
Being a hypnotherapist is quite exciting, for you can:
Persuade and influence others by communicating with their subconscious mind so that they too can persuade and influence others.
Teach others how to take control of their lives.
Eliminate other peoples bad habits and engender good habits
Teach others how to take tests calmly and successfully
Help people program their future and teach them self-hypnosis to keep good things happening to them
Help people with gambling or gaming addictions
Teach others how to be motivated
Help others lose weight or stop smoking
Help others with their insomnia
Boost other people's self esteem
Relieve others of stress
Help others with public speaking
Remove fears of failure
Get rid of debilitating phobias
Increase people's respect
Help people to boost their memory
Teach people how to study properly
Make a good living as a clinical hypnotherapist
Now is your time to learn hypnotherapy
If you seriously wish to take up being a hypnotist or hypnotherapist, simply fill in your details below and tell us what it is you would like to learn. One of our staff will contact you and discuss how hypnosis can change your life and advise you of your best options.
Get the help you need by contacting us now
100% confidential and obligation free!
[hypno-form]